Is Maternity Benefit Covered In Your Insurance? Understanding UAE Women's Health Insurance
(6 September 2023)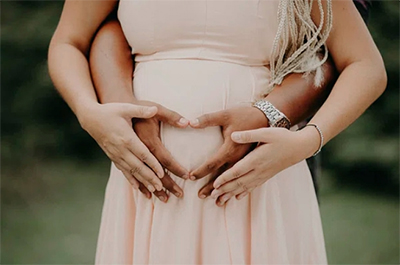 In the UAE, medical insurance is mandatory for all. However, women need more specialized coverage as they go through hormonal issues, gynecological conditions, and pregnancy.
Some insurance providers offer policies exclusively for women, providing financial protection and comprehensive medical care to improve their well-being. However, not all providers cover maternity benefits. How can you determine if your health insurance covers maternity benefits?
Let's find out what is covered in a woman's health insurance in the UAE, its cost, and what to consider before applying.
Health Insurance Coverage for Women in the UAE
Not all health insurance providers will cover everything under one insurance. Hence, you must carefully review your health insurance policy to understand its coverage.
Minimum Health Insurance Coverage
Most commonly, a woman's health insurance in the UAE covers two types of outpatient and inpatient expenses.
Outpatient Expenses: This includes prescribed medications, consultation fees, and the cost of necessary medicines.
Inpatient Expenses: Expenses related to hospital admissions lasting more than 24 hours for medically necessary treatments.
Certain employers also cover maternity and other medical emergencies for their female employees. However, if not covered, you can add these benefits or buy a separate policy covering your specific needs.
Additional Coverage Options
If your primary insurance does not cover maternity and other specific conditions, you can get the below added at your own cost.
● Maternity Insurance Benefits: It typically includes prenatal care, postpartum services, the cost of C-section delivery, and pregnancy-related gynecological exams. You can also get IVF treatment-related expenses covered by your insurance provider.
Preventive Care: It includes pap smears, mammograms, and vaccinations that support overall well-being and improve quality of life.
Specific Medical Conditions: These insurances cover women-related special conditions like hormonal issues-related medical services, cancer detection, and prevention services, PCOD (Polycystic Ovarian Disease) services, etc.
Types of Health Insurance Policies for Women in the UAE
In the UAE, there are five main types of health insurance policies:
| Individual Health Insurance Plans | It refers to personalized coverage that caters to a woman's specific health needs, offering financial security for medical expenses. |
| --- | --- |
| Family Health Insurance Plans | These plans extend insurance coverage to a woman's family, ensuring comprehensive healthcare for her loved ones. |
| Group Health Insurance Plans | This provides collective coverage for a group of individuals, which can include women, often offered by employers to ensure the well-being of female employees. |
| Critical Illness Insurance Plans | It focuses on providing a lump sum if a woman is diagnosed with a critical illness, aiding in managing unforeseen financial burdens. |
| Senior Citizen Insurance Plans | These are designed to offer health coverage for older women, addressing their unique healthcare requirements in their later years. |
Concluding Thoughts
By safeguarding your well-being, you're simultaneously ensuring the well-being of your family and those reliant on you, whether personally or professionally. Hence, grasp the diverse advantages of various health insurance options, make wise choices when picking your insurer, and prioritize safety to continue nurturing empowerment into the broader community.