Exploring The Best Banking Solutions For Expats In The UAE
(14 September 2023)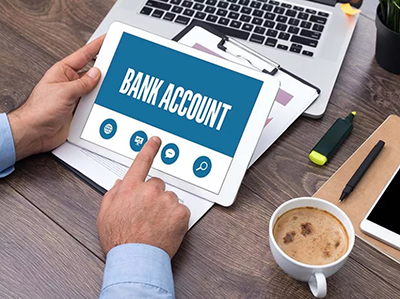 The United Arab Emirates (UAE) is a vibrant hub for expatriates worldwide, drawn to its booming economy, rich culture, and remarkable opportunities. As an expat, when you make the UAE your home, one crucial aspect of your financial journey is selecting the right bank account.
This article discusses the unique banking challenges of expats in the UAE and provides recommendations for the best banking solution upon relocation.
Banking Challenges Faced by The Expat in the UAE
Living as an expat in the UAE is exciting, but opening a suitable bank account is one of the most crucial steps you must take as soon as you arrive.
Currency Complexity: Expats often deal with multiple currencies, making managing funds efficiently across borders essential.
Fees on Frequent International Transactions: Regular international transactions for remittances or investments can result in high fees with traditional bank accounts.
Difficulty in Long-Term Planning: Planning for long-term financial goals, such as retirement or buying property, can be complex due to the transient nature of expat life.
Lack of Financial Security: Establishing financial security in a foreign country requires a banking partner to understand expats' unique needs.
Adherence to Local Regulations: Staying compliant with local financial regulations can be intricate, especially when managing accounts in different currencies.
Best Banking Solutions for Expats
Expats in the UAE have access to a range of banking solutions tailored to their unique needs:
Multi-Currency Accounts
Expats often deal with multiple currencies. Multi-currency accounts allow them to hold and manage currencies in a single account, simplifying international transactions and reducing currency conversion costs.
Offshore Banking
Many expats choose to open offshore bank accounts to protect their assets and optimize tax efficiency. Offshore accounts offer privacy, asset protection, and the ability to invest in global markets.
NRI Banking
For Indian expats, Non-Resident Indian (NRI) banking services are available. These accounts cater to the financial needs of Indians living abroad and offer specialized services like rupee accounts and easy remittances.
Investment Accounts
Expats can explore investment accounts that provide investment opportunities in local and international markets. These accounts often come with access to financial advisors and diversified investment portfolios.
Savings and Current Accounts
Savings and current accounts are fundamental options for expats. They offer basic banking services for day-to-day transactions and savings. Many banks offer accounts tailored specifically to expat requirements.
Credit Facilities
Expats can access various credit facilities, including personal loans, credit cards, and mortgages. These services help expats fulfill their financial goals, such as purchasing property or financing education.
Sharia-compliant Banking
For expats seeking Sharia-compliant banking options, Islamic banks in the UAE offer a range of products and services adhering to Islamic finance principles.
Conclusion
Living as an expat in the UAE requires selecting the right bank account. UAE banks offer tailored solutions for expats to manage finances, conduct international transactions, and plan for a secure financial future. Choose wisely your bank account in the UAE for financial success and peace of mind.