Profitable Returns: A Look Into The Present State Of Wealth Funds In The UAE
According to recent updates on the state of wealth funds in the UAE, the UAE is directing plans to invest 10 billion pounds ($13.8 billion) in Britain over the next five years. The Abu Dhabi Sovereign wealth fund announced this news and expected the investment to build on the two country's long-running business ties.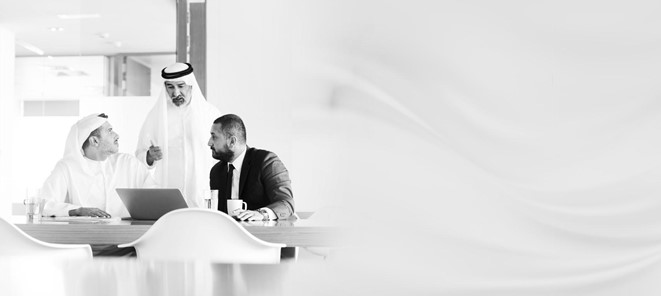 The deal was announced as Sheikh Mohammed bin Zayed al-Nahyan, Abu Dhabi's crown prince, and the UAE's de factor leaders, visited Boris Johnson, the U.K. prime minister. The deal was initiated in a visit designed to deepen economic and trade ties between the two nations.
Focus Of The Deal
The investment will be focusing on Britain's energy transition, infrastructure, technology, and life science industries, thereby marking an expansion to UAE's Sovereign Investment Partnership with Britain's Office for Investment.
Some of the leading investment firms in the UAE claim this partnership will help accelerate funding and innovation in critical sectors that are predominant to the economic growth of both nations. The deal will also sign a separate bilateral agreement to strengthen trade and establish new collaborations across areas, including climate change, regional stability, and food security.
Earlier in March of 2021, Mubadala, which oversees UAE investments in the partnership, also agreed to invest 800 million pounds in life sciences with Britain's investment office, thereby contributing an additional 200 million pounds.
In line with these investment trends, The UAE is also seeking comprehensive economic agreements with countries showing high potential for growth, including the U.K. and countries mainly in Asia and Africa. The purpose of the agreements is primarily intended to control the growing regional competition UAE faces from Saudi Arabia and thereby help retain UAE's position as the Middle East's leading business and financial centre.
UAE Wealth Funds Eye Turkey Investments
The current state of wealth funds in the UAE is also on the prowl in Turkey, targeting billions of dollars in investments. These talks between the funds from the oil-rich capital of the United Arab Emirates and companies in Turkey have been ongoing for months now.
Among the funds eyeing Turkish investments at present are Abu Dhabi Investment Authority (ADIA), UAE's biggest wealth fund that gathered assets estimated at $686 billion, and ADQ. ADQ is considering spending as much as $1 billion on healthcare and fintech targets. Possessing an estimated $110 billion in assets, ADQ is the UAE's third-largest sovereign wealth fund after ADIA and Mubadala Investment Co.
The interest preceded a breakthrough phone conversation in August 2021 between Crown Prince Sheikh Mohammed Bin Zayed Al Nahyan and the Turkish President Recep Tayyip Erdogan, indicating increasing signs of a thawing of relations. The current state of investment discussions also reflected a turnaround in ties between the two countries that have been at loggerheads for over a decade due to the outcomes of Islamist movements and the conflicts in Syria and Libya.
If you're looking for a professional investment advisor to help you with your finances, reach out to us at the AIX Investment Group. As an international financial institution in Dubai with over 35 years of cumulative experience in the investment advisory industry, we cater to a diversified group of investors from a diverse range of backgrounds, sectors and investment requirements. We will be happy to appoint one of our financial advisors to guide you through your financial independence journey.
We accept Guest Posts