Edward Maya - hire a celebrity on the ascendant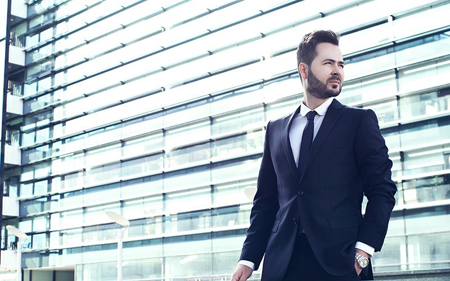 As one of the most glamorous cities on earth, Dubai has more than its fair share of events. If you want yours to stand out from the crowd, you'll have to work for it - and that means booking some entertainment that will blow your guests away from a top agency in Dubai.
Although talent agencies have hundreds of talented individuals for you to choose from, there's a lot to be said for choosing someone whose star is on the rise. You'll get the cache of being ahead of the curve, and choosing an entertainer who is hot property will make your event a must-attend occasion.
DJ Edward Maya is one such talent - his star is very much on the rise making him a popular choice. The Romanian DJ has been on the scene for over a decade, but it's in recent years that he's found real success - and agents at MN2S events company think he could be poised for a big breakthrough.
Back in 2006, Edward was working extensively with other Romanian artists, including Akcent and Vika Jigulina, both big acts in Romania. It was also in this year that he collaborated on the song Tornero, which was later performed by Mihai Trăistariu as the Romanian entry to the Eurovision Song Contest.
The contest, which sees artists from across Europe and beyond competing for the top prize, saw Edward's song finishing in fourth place - not bad for a heretofore unheard of songwriter and DJ.
After a few years out of the spotlight, Edward launched his first song as a solo artist in 2009 - a track called Stereo Love, which shot up to #2 in the Romanian charts. The song exploded in popularity, becoming an instant club classic, and made it into the singles charts top five in Austria, Denmark, Finland, France, Germany, Ireland, Italy, the Netherlands, Norway, Spain, Sweden, Switzerland, and the UK. In that time, it also racked up an impressive 320 million views on YouTube, cementing its success as a viral hit.
In 2011, Maya formed his own record label and struck out on his own, also releasing a second single which was titled This Is My Life. As well as using his record label to create opportunities for other artists in Romania and beyond, Edward has continued to produce singles, many of which have found significant commercial success.
It's not all about the singles, however. Edward is also a charismatic and entertaining performer who can perform live DJ sets around the world, adding some world-class music and an up-and-coming vibe to any event.
If you're interested in hiring Edward for an event in Dubai or anywhere else in the world, you've made the right choice! Contact one of the top agencies in Dubai, MN2S to find out more about when he is available.
We accept Guest Posts